Creative Leadership in a Postmodern World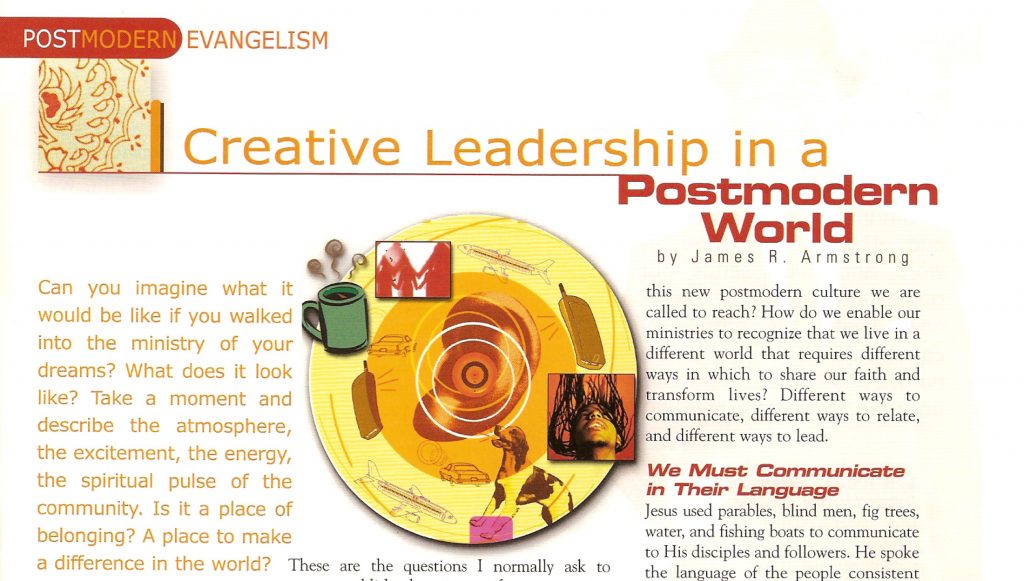 I believe we live in one of the most exciting ages of the church. A time where we are forced to connect to the culture we live in and come out from the walls of the church. Or at least make what's inside the walls relevant to those living outside. So, how do we design ministry to meet the needs of this new postmodern culture we are called to reach? How do we enable our ministries to recognize that we live in a different world that requires different ways in which to share our faith and transform lives?
Different ways to communicate, different ways to relate, and different ways to lead. This generation of leaders will need to understand our culture yet stay faithful to our mission. And it will take incredible leadership to navigate the changing landscape of our world.
"An extraordinary mark of a leader is the ability to bring out the best in others—to develop people into their potential. Recognize and utilize each individual's gifts and abilities to help the ministry reach its vision."